Early Morning with Coop, Cricket & Billy the Biker at WPDH
Hudson Valley Horrors
| Tuesday, October 2nd, 2012 |
No Comments »
So what do you like to do early on a Friday morning? Go hang out with Coop, Cricket and Billy the Biker at the WPDH studio of course.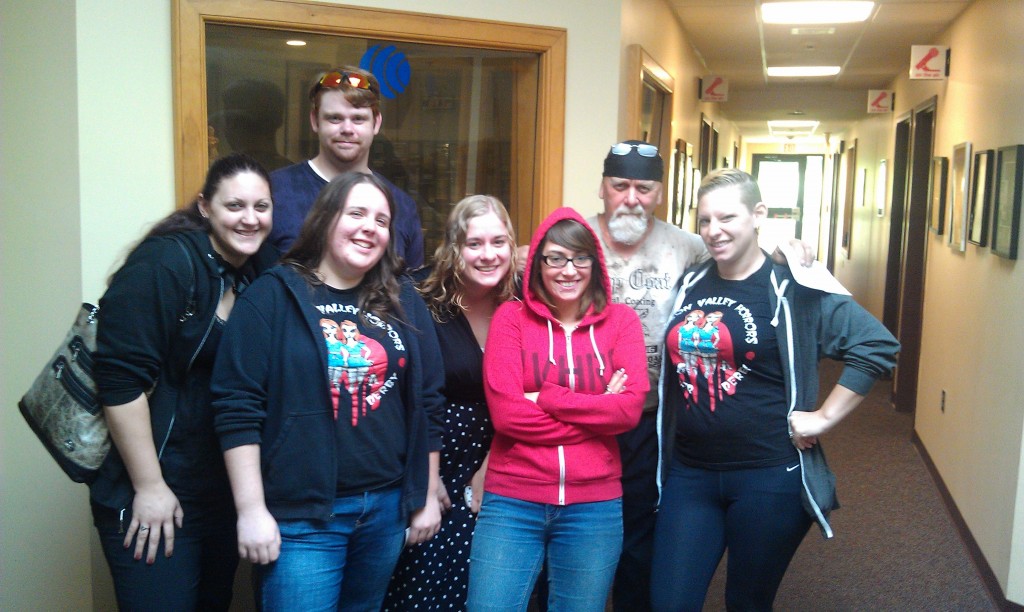 The Hudson Valley Horrors Roller Derby Team went on air with Billy the Biker to talk about the amazing sport of Derby and all the fun events happening with the team this fall. Our amazing friends at WPDH helped us out by promoting our Pancake (and stuff) event at Jimmy's Place in Milton, that was a huge success.
Our girls talked about how life changing and motivational being a part of this team is to them. Even one of the teams Ref's came out, and talked about what it takes to skate  with the girls, as well as stay non-biased while his Girlfriend is on the team. They went on air joking that "He had to do something to spend time with me."
We loved starting our day off talking about Derby, and the crew at WPDH described it so well "they get knocked down, and pop back up, and keep skating."  If you haven't been to a bout, your next chance is on October 14th as The Hudson Valley Horrors and The ZomBsquad take on The Ithaca League of Women Rollers in our Fright Night Double Header.