Autumn Wreckquiem #33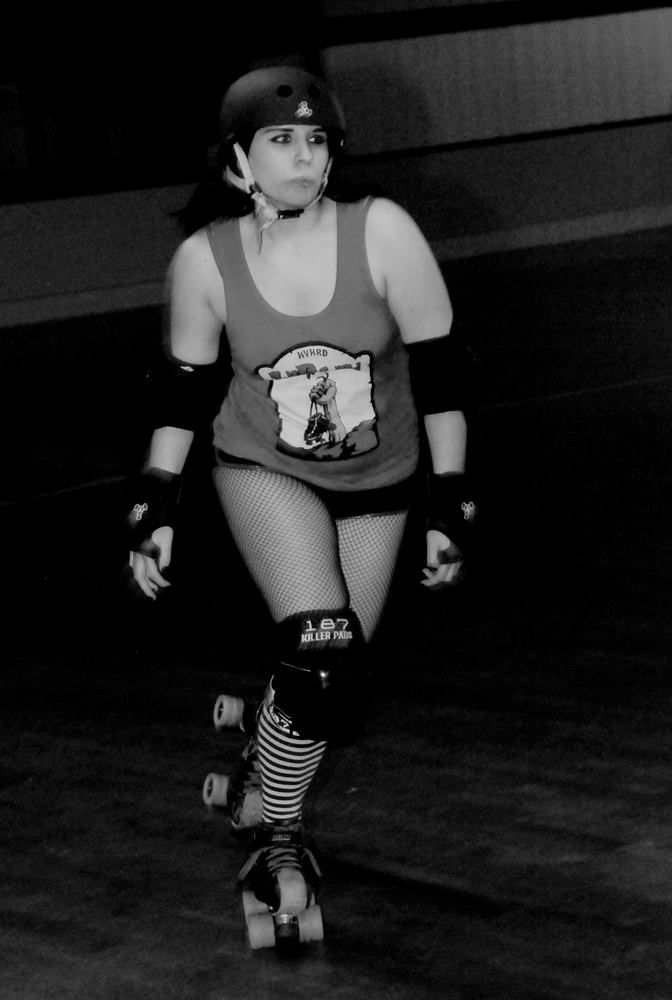 TAGLINE
XxPrEtTy PiStOlxX
POSITION(S) DERBY THAT IS
All
LIKES
fish nets, combat boots,  long walks on the beach, and drinking
DISLIKES
Stupid People
SPECIAL FEATURES
mass amounts of eyeliner and poetic charisma

FAVORITE QUOTE
XxSharpen up your teeth, your dreams are worth defendingxX
THEME SONG
mOBSCENE by Marilyn Manson or 33 by Coheed and Cambria
FAVORITE MOVIE
Howl's Moving Castle
FAVORITE BOOK OR MAGAZINE
The Year of the Black Rainbow by Claudio Sanchez
FAVORITE PAST TIME
Rock concerts, arson, and night time walks
HEROES
Various Musical People
WORST INJURY
Skate to the the pelvic bone?
JOB
Conspiracy Theorist/ Arson Specialist
EYE COLOR
Green
GOT KIDS? HOW MANY?
Hell No
GOT PETS? WHAT KIND?
Yes 2. My dog Xander, and cat Salem
EDUCATION LEVEL
college grad…almost
CAN'T LIVE WITHOUT
Eyeliner, long walks in the evening, MUSIC. ART. EXPRESSION.REBELLION.
MY LEAST FAVORITE PLACE TO BE IS
Generally im not fond of cities
DESCRIBE YOURSELF IN ONE WORD
Different
TATTOOS/PIERCINGS
Left wrist tattoo, labret piercing