Carcinojen #333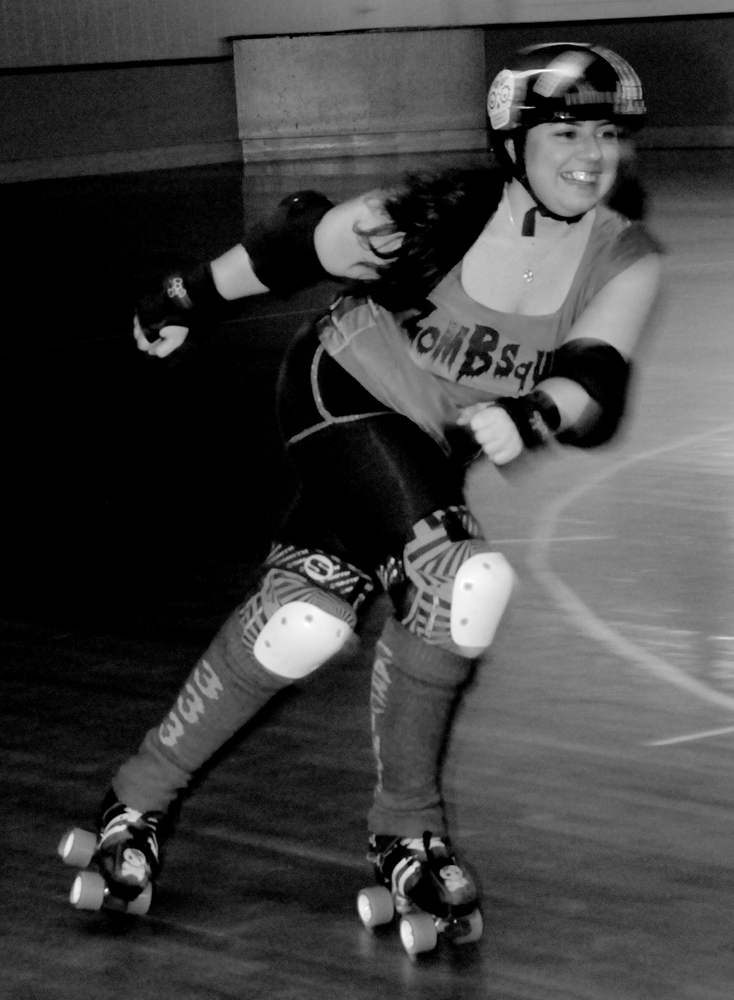 TAGLINE
Prolonged exposure to this skater will cause severe injury or death.
POSITION(S) DERBY THAT IS
This silent killer will get you from any position on and off the track!
LIKES
Burnt Toast, New Car smell, formaldehyde, Tar
DISLIKES
p53, Radiation
SPECIAL FEATURES
Exposure to this skater will have a permanent impact.
FAVORITE QUOTE
Isn't making a smoking section in a restaurant like making a peeing section in a swimming pool?
THEME SONG
Carcinogen Crush AFI
FAVORITE BOOK OR MAGAZINE
Handbook of Carcinogen Testing by Milman and Weisburger
FAVORITE PAST TIME
ROLLER DERBY OF COURSE!
FAVORITE MOVIE
Thank Your For Smoking
RIVALS
p53
HEROES
my teammates
WORST INJURY
wounded pride yes
JOB
yes…something has to pay for derby
EYE COLOR
Brown
GOT KIDS? HOW MANY?
No
GOT PETS? WHAT KIND?
Cat, she is Catcinogenic
EDUCATION LEVEL
2 fairly useless Bachelors degrees and a PHD in KICK ASS!
POLITICAL TENDENCIES
Your voice counts use it!
SECRET
If I tell you I will have to kill you….slowly
CAN'T LIVE WITHOUT
My SKATES and paintbrush!
MY LEAST FAVORITE PLACE TO BE IS
Off skates
DESCRIBE YOURSELF IN ONE WORD
Hazardous
TATTOOS/PIERCINGS
Undercover