Craven's Nightmare #3am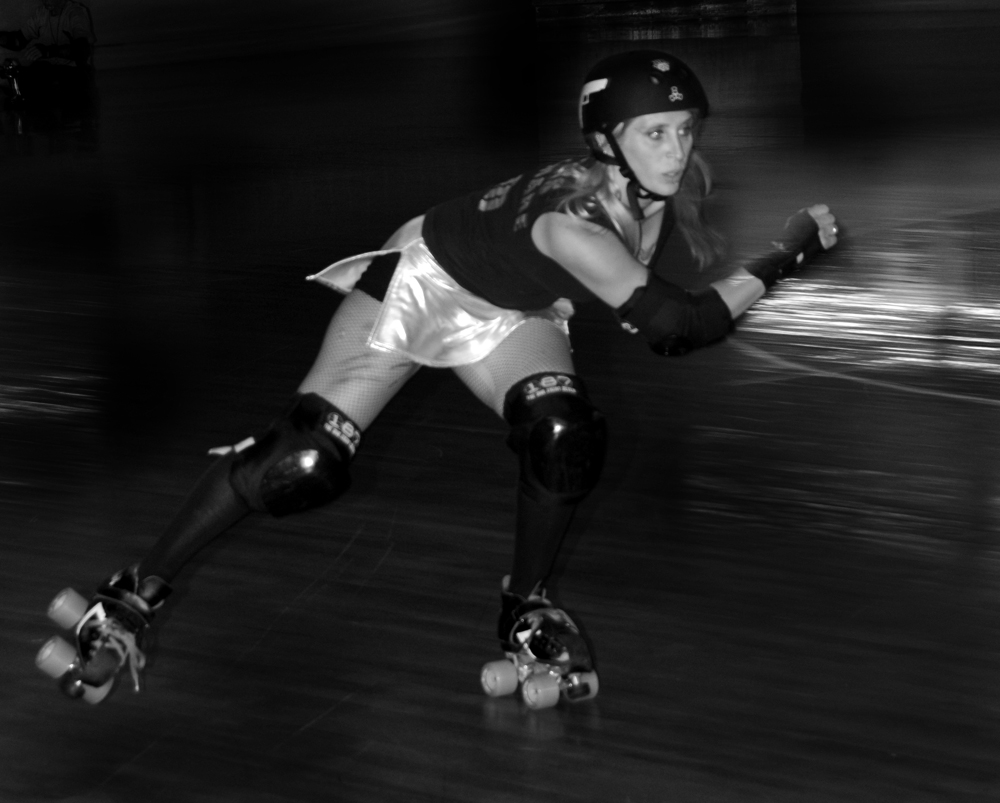 TAGLINE
1, 2 Craven's comin for you…3, 4 you're gonna hit the floor…5, 6 I'll make you my ?…7, 8 I'm the chick you'll hate…9, 10 You'll never skate again…She is the only one who can stop it… if she fails, no one survives!
POSITION(S) DERBY THAT IS
anywhere on track that you are
BAD HABITS
Toe curling burping
LIKES
horror movies, nightmares, the sandman, blood, sweat, tears and screams!!!
DISLIKES
pleasant dreams
SPECIAL FEATURES
my eyes
FAVORITE QUOTE
"It is better to die on your feet than live on your knees"
THEME SONG
Let the Bodies Hit the Floor
FAVORITE MOVIE
Rue Morgue and Fangoria
FAVORITE BOOK OR MAGAZINE
creating nightmares
FAVORITE PAST TIME
anything that causes you to scream
RIVALS
Jason and YOU!
HEROES
all strong and independent women
WORST INJURY
they only occur to the other girl
JOB
educator
EYE COLOR
green
GOT KIDS? HOW MANY?
2 girls and 1 boy
GOT PETS? WHAT KIND?
1 dog, 3 cats and a snake
EDUCATION LEVEL
higher than yours
POLITICAL TENDENCIES
my opinion is always right, eventually you'll hear it
SECRET
my secrets burried under the construction site…which one…you'll never know
CAN'T LIVE WITHOUT
pain and horror
MY LEAST FAVORITE PLACE TO BE IS
in the line of fire
DESCRIBE YOURSELF IN ONE WORD
a female dog
TATTOOS/PIERCINGS
17 tattoos/ 17 piercings and counting