Kaptain Punch #2132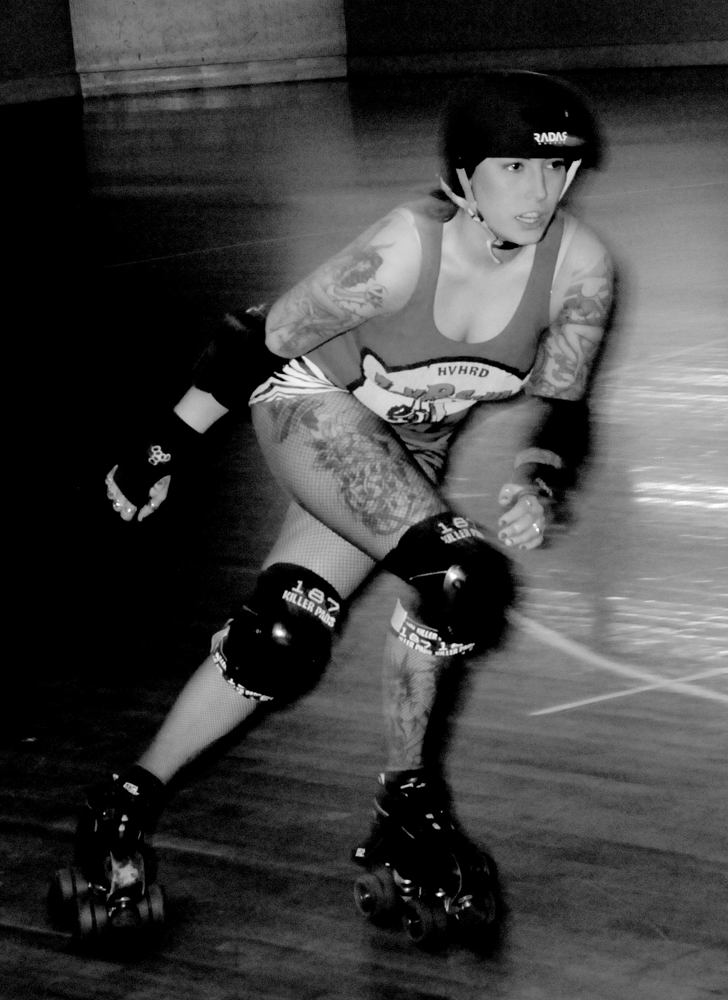 TAGLINE
smells like someone shit in your cereal!
POSITION(S) DERBY THAT IS
all
LIKES
milk and spoons
DISLIKES
Sharks .. Hates them
SPECIAL FEATURES
my eye brows (HA)
FAVORITE QUOTE
I bite! Jeffery Dalmer
THEME SONG
Bad Ass Bitch – Lunachicks
FAVORITE MOVIE
this is way to hard to answer.. but probably all the mighty ducks movies!
FAVORITE BOOK OR MAGAZINE
AP magazine fav. Author Garth Nix
FAVORITE PAST TIME
playing/ writting music
RIVALS
everyone
HEROES
Honey Punches nd' Gloats
WORST INJURY
on me or that I've inflicted?
JOB
Hairstylist
EYE COLOR
Brown
GOT KIDS? HOW MANY?
nope
GOT PETS? WHAT KIND?
Porscha Danger my yorkie
EDUCATION LEVEL
higher than Jesus
POLITICAL TENDENCIES
pfhh
SECRET
I've been the Kaptain of a Cereal for 48 years
CAN'T LIVE WITHOUT
bowls
MY LEAST FAVORITE PLACE TO BE IS
near your motha
DESCRIBE YOURSELF IN ONE WORD
pandemonious
TATTOOS/PIERCINGS
none