Puffy Bangs #.357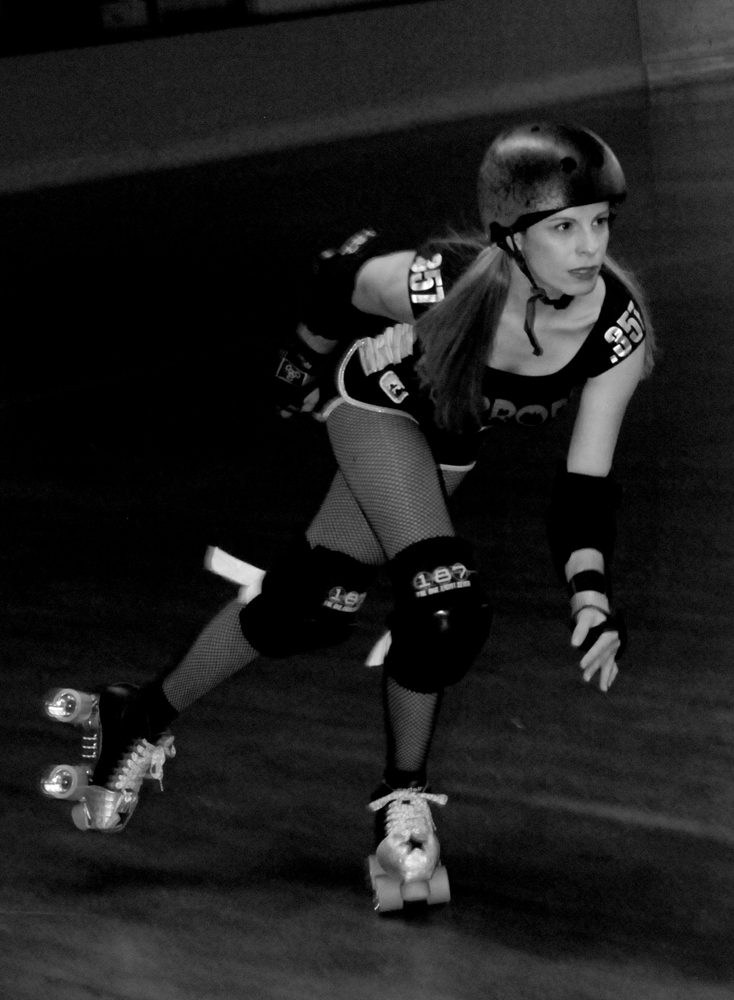 TAGLINE
This blonde bombshell will blow your bangs out!
POSITION(S) DERBY THAT IS
whatever, whenever
BAD HABITS
"accidentally" spraying hairspray into the eyes of opponents
AWARDS/STATS
Biggest Pompadour and Most Likely to Break Into Song
LIKES
concealed weapons, aerosal cans
DISLIKES
things that are limp
SPECIAL FEATURES
big bangs and a big attitude
FAVORITE QUOTE
"contributing to global warming, one pompadour at a time"
THEME SONG
Fetish
FAVORITE MOVIE
Hairspray
FAVORITE BOOK OR MAGAZINE
The Big Bang Theory
FAVORITE PAST TIME
derby, duh!
RIVALS
how much time have you got?
HEROES
the HORRORS!
WORST INJURY
take your pick!  2 slipped discs, broken arm, broken nose, limp bangs
JOB
my business is none of your business
EYE COLOR
brown
GOT KIDS? HOW MANY?
Nope
GOT PETS? WHAT KIND?
Boston Terrior named Boomer (a.k.a. Puppy Bangs)
EDUCATION LEVEL
let me level with you, I'm smarter than you are
POLITICAL TENDENCIES
I tend not to be political.  Whatever! Liberal!
SECRET
flunked anger-management class
CAN'T LIVE WITHOUT
hairspray
MY LEAST FAVORITE PLACE TO BE IS
caught without my hair done
DESCRIBE YOURSELF IN ONE WORD
BANG!
TATTOOS/PIERCINGS
maybe…