Rough Gem #72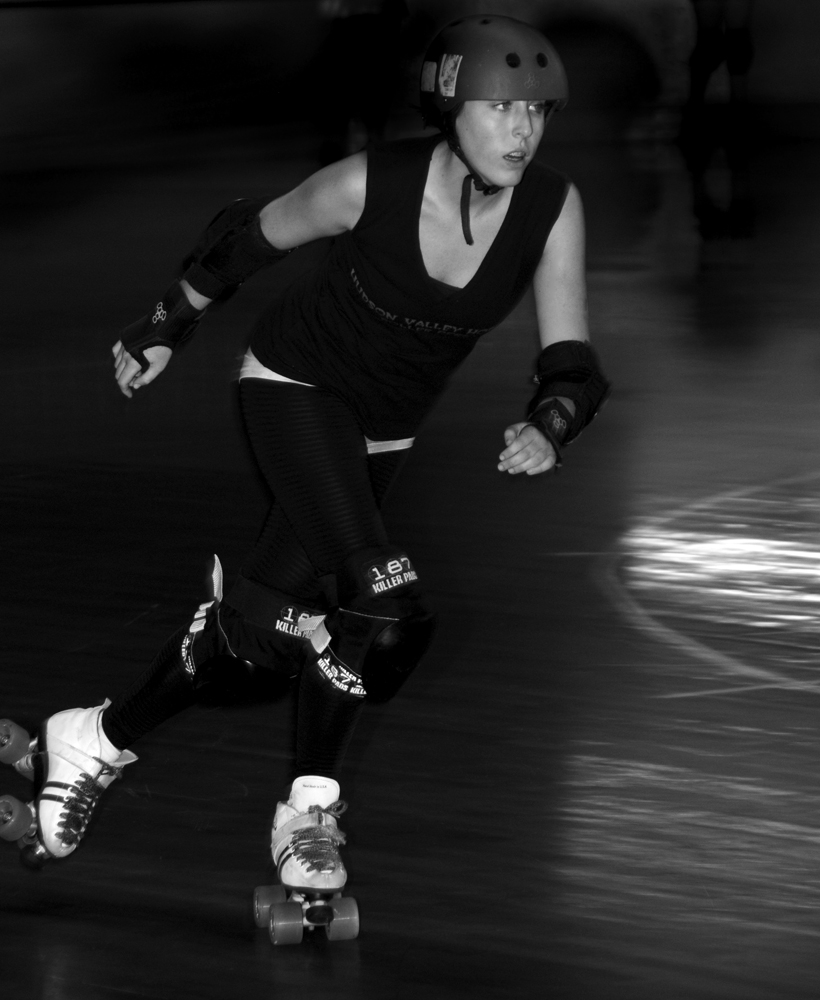 TAGLINE
She's fast without flaws and she cuts like a stone.
POSITION(S) DERBY THAT IS
i like it all, but i love pivot
AWARDS/STATS
most likely to forget her skates
LIKES
pgc, derby, diamonds, and dancing
DISLIKES
fun suckers and liars
SPECIAL FEATURES
gem tint leggings
FAVORITE QUOTE
diamonds are a girls best friend
THEME SONG
rough gem- islands
FAVORITE MOVIE
blood diamonds
FAVORITE BOOK OR MAGAZINE
simon and schuster's guide to gems and precious stones
FAVORITE PAST TIME
dancing in my bathroom
RIVALS
shhh!
HEROES
david bowie
WORST INJURY
just some scrapes and bruises
JOB
booty block and juking around the track
EYE COLOR
blue
GOT KIDS? HOW MANY?
see below
GOT PETS? WHAT KIND?
my chihuahua, skully
EDUCATION LEVEL
some college
POLITICAL TENDENCIES
diamonds for everyone!
SECRET
psshtt!
CAN'T LIVE WITHOUT
derby
MY LEAST FAVORITE PLACE TO BE IS
in the box
DESCRIBE YOURSELF IN ONE WORD
pgc
TATTOOS/PIERCINGS
A diamond in the rough, she's fast without flaws and she cuts like a stone