Slam'n Sway #69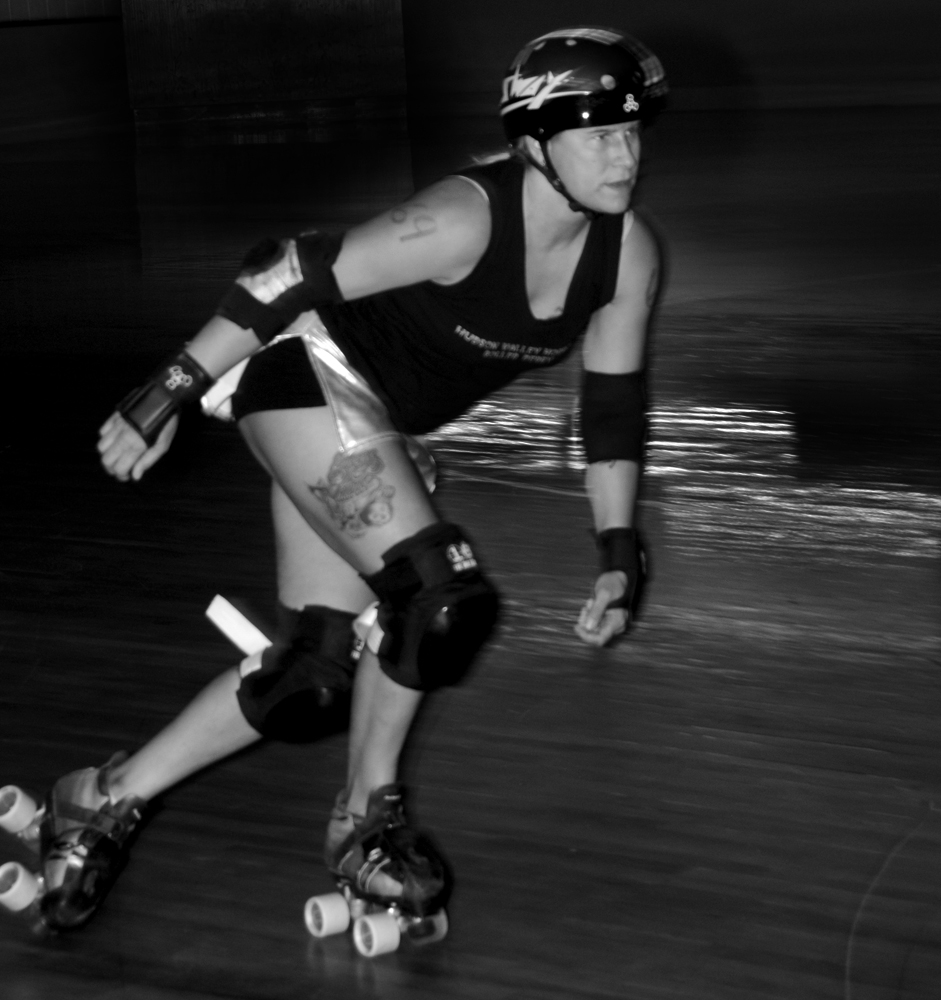 TAGLINE
This horror skates the track like she rides her sport bike; fast and with reckless abandon. Get outta' her way… it's Slam'n Sway!
POSITION(S) DERBY THAT IS
Any & All
BAD HABITS
Road Rage, Swearing, hatred of people in general
AWARDS/STATS
Vag Tag Champ & Biggest Mouth
LIKES
Roller Derby (DUH), snowboarding, softball, target shooting, boating, jet skiing, pottery/ceramics, motorcycles
DISLIKES
People, incompetence, Ignorance, Liver
SPECIAL FEATURES
"The Slam and Sneer"
FAVORITE QUOTE
"Live fast, die young, leave clean underwear"
THEME SONG
Move bitch, get out the way
FAVORITE MOVIE
Anything Horror or Suspense
FAVORITE BOOK OR MAGAZINE
Blood and Thunder Mag
FAVORITE PAST TIME
Watching Netflix Movies
RIVALS
Whoever is on this seasons schedule
HEROES
Rxy Ramalotte
WORST INJURY
Whiplash
JOB
Crime Fighter
EYE COLOR
Hazel and Bloodshot
GOT KIDS? HOW MANY?
HELL NO!
GOT PETS? WHAT KIND?
2 dogs.  Pit Bull & Rottweiler
EDUCATION LEVEL
Associate degree in commercial art
POLITICAL TENDENCIES
Middle of the road – registered republican
SECRET
If I told it wouldn't be a secret anymore now would it?
CAN'T LIVE WITHOUT
Freedom
MY LEAST FAVORITE PLACE TO BE IS
Waiting in Line
DESCRIBE YOURSELF IN ONE WORD
Passionate
TATTOOS/PIERCINGS
A bunch, A few