Hudson Valley Horrors
| November 5th, 2013 |
No Comments »
Join us in the final red vs. black showdown of the season! The Draculadies will take on the Apocalips once again… don't miss this home team bloodbath. Who will take the final win of the season? You better come to find out!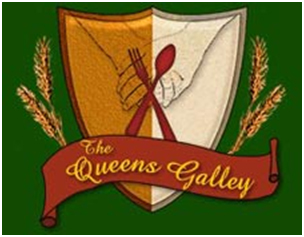 This month we chose to raise funds for the Queens Galley, a soup kitchen, pantry and homeless shelter based in Kingston, NY.
The Queens Galley is a 501(c)3 not-for-profit organization providing awareness, education, relief and prevention of food insecurity in Kingston, Ulster County, and the Hudson Valley. They create, implement, and support programs dedicated to the affordable nutritional education of children, families, and seniors.
They serve breakfast, lunch, and dinner seven days a week to anyone who walks through their doors. But Queen's Galley is much more than a Soup Kitchen or Food Pantry.
Check out the Queens Galley for more information and ways to get involved
Roller Derby Season Finale Details
Event: Season Finale
Date: November 16th 2013
Time: Doors at 6PM Bloodshed 7PM
Place: Hyde Park Roller Magic 4178 Albany Post Road Hyde Park NY 12538
Helping Who: A portion of the proceeds will benefit the Queens Galley (soup kitchen, pantry, homeless shelter) of Kingston, NY! Please bring non-perishable items as well to help stock the kitchen for the upcoming Holiday season. Begin giving a little early this year!
Tickets: Brown Paper Tickets
Read More