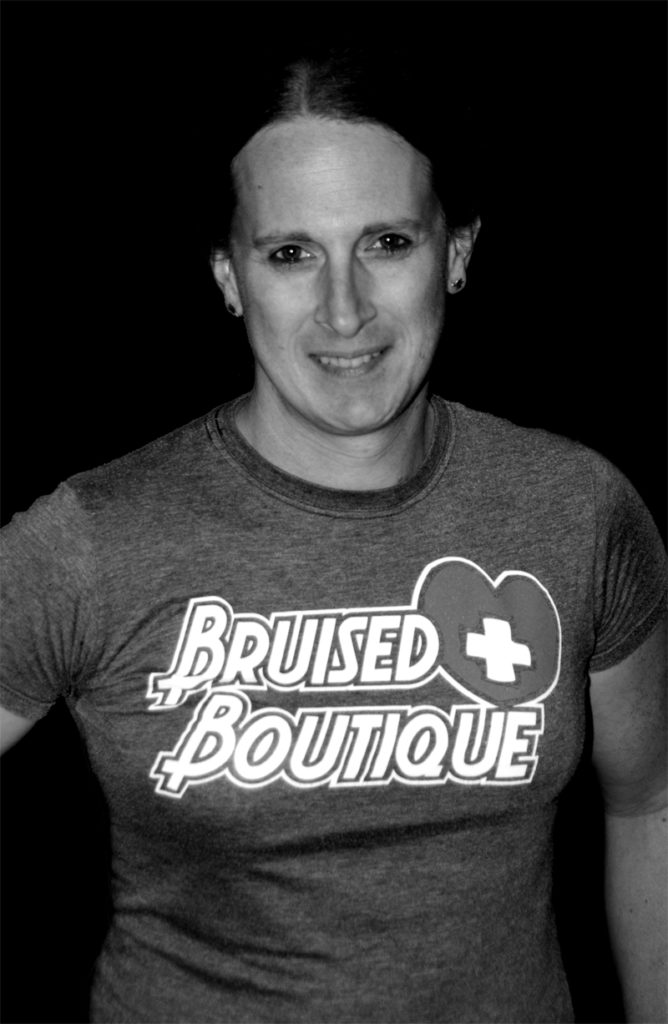 Say hello to our new tender meat, #1855, Poutine Riot. You can see her play at our home bout against Jerzey Derby Brigade on November 5. Buy your tickets now!
What made you decide to take up derby?
I fell in love with derby when I saw my first bout in 2007 and after many years of following derby–literally going to the after parties and people asking me who I skated for–I had an epiphany: I never again wanted to say, "I don't skate. I just watch." So now I skate.
How did you decide on your name?
My first choice was Phantom Power, but that name is taken (and I saw her skate at champs last year, and she was great). I chose Poutine Riot because I wanted to touch on my Canadian roots, and I love poutine. The riot is just thrown in there for fun. 1855, my number, is the name of my favourite Canadian micro brew, and also the year of the founding of Ottawa.
Did you do any sports before derby?
I run, bike, and swim. The last time I participated in a team sport was soccer in grade 7, approximately 25,000 years ago. Seriously. We had to clear mammoth droppings off the field before each game.
What's been the hardest skill for you to learn?
How to transition [turn around on skates] gracefully.
What are you most proud of?
Coming back to my second practice after realizing at my first practice that I had absolutely no natural talent for skating and that it was going to take a tonne of work.
What's something a lot of people don't know about you?
I was once escorted out of a country club in Ontario on the back of a golf cart. It was the nicest place I've been kicked out of (so far).