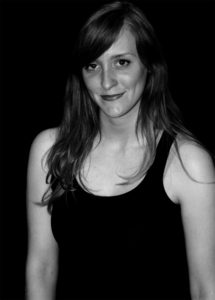 Say hello to our new tender meat, #11, Prudence N. Paine. You can see her play at our home bout against Jerzey Derby Brigade on November 5. Buy your tickets now!
Why derby?
I found out about it when I was 14 and have wanted to do it since then. After graduating from college, I finally had the time.
Who do you think will be your biggest fan?
Probably my mom.
What do you love most about derby?
I love the community. The vets help you learn even the most basic skills and they keep working with you until you've got it. And we do so much outside of practice—it's way more than just a sport.
What has been the biggest challenge for you?
Not being afraid to fall. Sometimes I won't fully commit to something I'm doing—like changing directions or making contact with another player—because I'm viscerally afraid of falling.
What has surprised you most about derby?
I've been surprised by how involved we are in volunteer work and other community events. I knew before joining that that was a part of derby, but I didn't realize just how much of it we do.
Do you have a battle song? Something that helps charge you up?
I have a long drive to get to practice and most of that is spent listening to the same few songs over and over again to get ready. I have a different song stuck in my head at every practice. Last week, it was the Years & Years cover of "Breathe" which was surprisingly good at keeping me motivated.
_______________________
Roller Derby Game Details
What: Hudson Valley Horrors vs. Jerzey Derby Brigade
Where: Hyde Park Roller Magic, 4178 Albany Post Road, Hyde Park, NY
When: November 5, 2016
Time: doors 5pm, bout whistle at 5:30 pm
Tickets: Click here to buy tickets in advance or purchase at the door